As part of our Meet the Team series, we catch up with Tiana Gordon, our CS Lead, who has been with us since joining as a summer Intern in 2019. A lot has happened sincew then!
I started my journey at ThoughtRiver as a Legal Content Intern in the summer of 2019. Since then, I have moved into the Customer Success team and progressed up to being Customer Success Lead. In Customer Success we are predominantly responsible for the customer journey post-signature; however, I also provide support in the sales process to help inform proposals and provide technical expertise when valuable.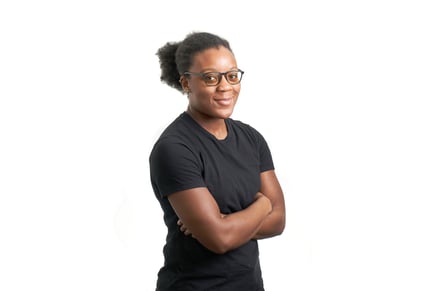 The role of Customer Success Lead involves a lot of customer facing responsibility and the ability to construct, evaluate and reshape customer success processes to make them more effective and efficient. It is also crucial to be an active voice of the client internally, especially when working collaboratively across departments.

ThoughtRiver has overcome various challenges and efficaciously adapted to market demand. With the recent GTM launch of ThoughtRiver's newest product offering it is an exciting time for the company. The current climate facilitates a lot of change and space for innovation, which I really enjoy. I am looking forward to seeing what 2022 brings!