We look at how technology can protect law firms' margins in the face of rising inflation and the war for talent.
One crisis after another
Lawyers are trained to plan for the unexpected, but even the very best lawyer would have struggled to anticipate the events of recent years. And the shocks keep on coming, as the world continues to throw new and unexpected challenges at us on a regular basis.
Our philosophy is to never let a good crisis go to waste, and to use the situation to look for opportunities to enhance how you work and the services you offer your clients. By doing so you can turn a potential threat into a chance to become a better, leaner firm. So let's look at two specific threats to law firms today:
The war for talent
Inflation
Very different problems, but ones that are having the same negative impact on law firms' margins.
The war for talent
The war for talent is not new. Attracting and retaining the best legal talent has long been competitive. But the lengths that firms are now willing to go to in an effort to be the legal workplace of choice is quite remarkable.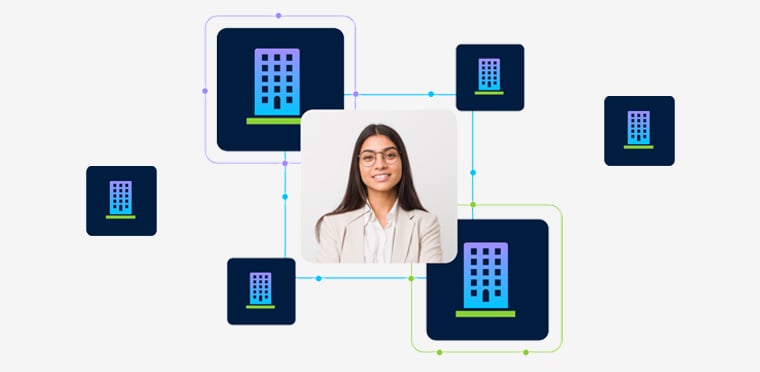 For example, the world's largest law firm in terms of revenue, Kirkland & Ellis, has shortened the amount of time it takes for lawyers to qualify to join its equity partnership. Major firms are offering jobs to lawyers without even interviewing them.
What's more, those job offers are increasingly lucrative. Recruitment firm Robert Walters reports that graduate lawyers' salaries were up 50% compared to last year. New associates at Goodwin will earn £161,500 as of 2022.
The route to a higher salary often means jumping ship and moving to a competitor firm. And this is the trend we're currently seeing. Recruiters are telling tales of $200,000 salary increases to mid-level associates in an attempt to lure them away from their current firm. If the financial carrot isn't tempting enough on its own, work-life balance perks are also on offer. Guaranteed client secondments and promises of extended breaks between mandates are tempting propositions.
Those temptations are having an effect, and more lawyers are on the move. According to data from Decipher Competitive Intelligence, associate moves between U.S. law firms were up 51% in 2021 over the average from the previous four years. Nearly 14,000 associates had jumped firms by mid-December 2021, up from fewer than 9,300 in 2020.
Of course, law firms wouldn't be so desperate to expand their talent pool if they didn't have work for them to do. However, the cost of that talent will inevitably have an effect on their margins. The internal cost of each billable hour has risen dramatically.
Feeling the inflation pinch
This last point is important because we're seeing an unprecedented rise in inflation rates. With oil and energy prices spiking due to the conflict in Ukraine, people on both sides of the Atlantic are experiencing a rise in the cost of living. At the time of writing, the Consumer Price Index in the UK had risen 6.2% in the 12 months leading to January 2022.
As a service industry, firms will typically protect margins by hiking their prices on an annual basis. But with clients feeling the squeeze, and their lawyers costing them more in salaries and bonuses, firms may be reluctant to ask for more money for the same services. Bloomberg reports that law firms' growth will be restricted to 5% in 2022, down from 14% the previous year.
Rising global inflation is also affecting the job market. One recruitment site believes that inflation will have an even bigger impact on the workforce and labor market than the COVID-19 pandemic.
Meanwhile, recruiter Robert Walters said that growing staff shortages had caused a fierce fight for talent across the UK, sparking wage inflation for workers in sectors such as technology, legal and financial services.
How this impacts law firms
A volatile business environment isn't necessarily bad news for law firms. There can be an increase in M&A activity, for example, as dominant businesses look to acquire smaller organizations who are at greater risk. This, of course, naturally pushes work to law firms.
However, uncertainty can lead to unpredictable actions. 86% of law firms said they are feeling pressure from clients to lower their fees and offer better deals. Plus a recent report reveals that 73% of in-house counsel believe their legal departments are spending too much on their outside counsel, with more than half reporting that reducing outside legal spending is a priority.
Therefore there's a need for law firms to increase profit margins without increasing headcount or client hours.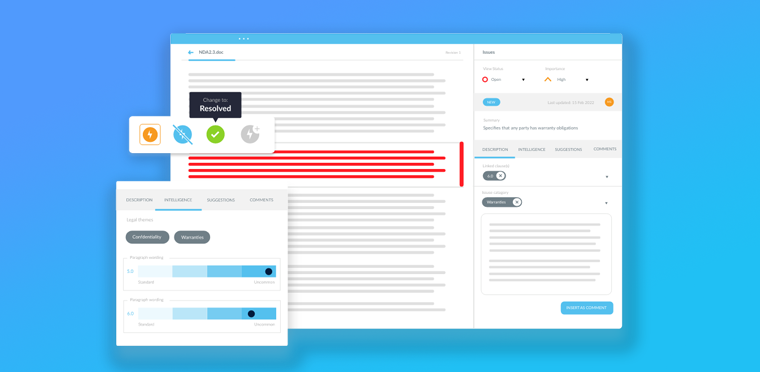 How ThoughtRiver helps
ThoughtRiver's AI-driven automated contract review technology identifies risk within a contract in minutes, saving your lawyers hours of review time for each contract. Risks are captured in an automated digital issues list, which is created for every contract, no matter how big or small.
This means all stakeholders have full visibility over what is delaying the transaction. All parties can see what needs to happen to get to signature. There is no more 'legal black hole', just complete transparency and collaboration.
Automation in and of itself delivers clear benefits. On an obvious level, your law firm can undertake more contractual reviews in the same amount of time, allowing you to process a large volume of work with minimal costs. There is no need to add to your headcount, and your highly paid lawyers can focus their efforts on high-value work.
ThoughtRiver works out-of-the-box, so delivers quick time to value. It's also customizable, which means it can identify and flag risk bespoke to each client. With ThoughtRiver your lawyers are always in control, with identified risks presented for lawyers to determine how to best proceed with the transaction.
This deprioritizes the experience and knowledge required of whoever is running the contract through the ThoughtRiver platform. Their intricate knowledge of the substance of the contract – or lack thereof – is irrelevant. ThoughtRiver is trained to act according to a programmed risk playbook, so even the most junior lawyers can be tasked with initial contract reviews.
On a higher level, ThoughtRiver enables your firm to add a non-hours-based revenue stream. This could be transactional or fixed fee, and allows you to grow income without attributing work in terms of billable hours.
The reputational benefits of adopting and showcasing technology cannot be underestimated. Law firms such as Shoosmiths are already telling us that demonstrating their abilities as a modern, tech-led firm is helping them to attract new clients.
You also build goodwill and trust by delivering high-quality, reliable, fast, and cost-effective contract reviews. With clients confident in your service delivery and competency, you can upsell higher value strategic consultancy and thus increase revenue and margins.
Try ThoughtRiver today for free
With inflation and the war for talent creating uncertainty, technology can help you unlock new sources of revenue without recruiting expensive new talent. And the good news is that you can try ThoughtRiver on a no commitment free trial. See for yourself how ThoughtRiver works with our out-of-the-box NDA reviews, and learn how you can customize it to suit your specific needs in the future.