Some of the inspirational women currently dominating and disrupting the legal space.
We asked our colleagues across ThoughtRiver to tell us about the women in the legal and legal tech worlds who inspire them.
Names flooded in.
It's clear that there are so many women doing exciting and boundary-challenging things in our industry right now. We wanted to take a moment to profile some of those women and their work - from those helping the new generation of lawyers navigate their careers to the leaders of law firms and non-profits.
Cecillia X. Xie - Associate at Morrison & Foerster & TikTok Influencer
Xie is an Associate working for Morrison & Foerster's global privacy and data security practice group and uses the social media platform TikTok to showcase her daily life as a hardworking New York City lawyer.
Xie shares honest commentary and advice on topics ranging from student loan debt to summer associate success. Even how best to approach a partner who's not great at responding to emails! Her videos regularly exceed 1 million views, and her account—@cecexie—at press time had more than 400K followers. Definitely one to watch!
Sally Guyer, Global CEO, World Commerce & Contracting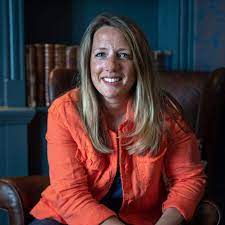 Executive, board director, mother, and entrepreneur. Sally Guyer is CEO of one of the world's fastest-growing non-profits and her mission is to inspire and support the World Commerce & Contracting team and their global community to collectively drive positive change in the world of commerce of contracting.

Sally joined World Commerce & Contracting as a part-time contractor in 2014, leading its activities in Europe... only a year later she found herself working full-time as COO, charged with bringing structure and discipline to the fast-growing and entrepreneurial association.
Catherine Bamford, Founder & Legal Engineer, BamLegal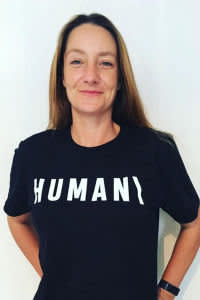 Catherine Bamford, FT Top 10 Legal Technologist & European Women Of Legal Tech Winner 2020, began her legal career as a property solicitor at London law firm Pinsent Masons, but it wasn't long before she was receiving requests from other law firms to support them with similar digital transformations. In 2014, she set up her company, BamLegal, to provide technology services and has worked with firms including DLA Piper, Hogan Lovells, Linklaters, and Reed Smith. While she has expertise in developing and implementing automation technologies, she is praised by clients for her ability to help change the minds and culture of even the most skeptical lawyers, and recently announced her move to Deloitte Legal.
No less than three people messaged us to say that Catherine was one of their favourite people in the industry, so her inclusion on our list was something of a foregone conclusion!
Sonia Williamson, Contract Management Director, Deloitte
Sonia is a Director in the UK Legal Managed Services team at Deloitte, with over 20 years of legal experience, and is a specialist in Legal Managed Services. She is responsible for leading the Legal Managed Services – Contract Management business.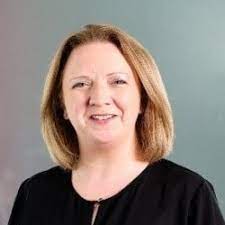 Sonia has extensive experience in Legal Managed Services, having supported global customers across numerous industries, from Financial Services to the pharmaceutical and retail sectors.
She started her career as a commercial lawyer and telecoms specialist in Eversheds LLP, she then moved in-house as General Counsel for TalkTalk Technology before joining the Executive Team to build Riverview Law.
Sonia was recently been shortlisted as an Innovative Leader finalist in the Woman, Influence & Power in Law Awards 2022.
Oluyemi Adetiba-Orija, Criminal lawyer and founder of the all-women law firm Headfort Foundation
Oluyemi, who made the BBC's top 100 Global inspiring and influential women for 2021,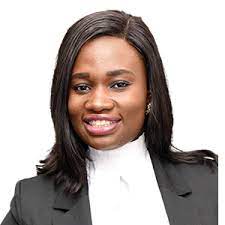 is a criminal lawyer and founder of the all-women law firm Headfort Foundation. Based in Lagos, the four-person legal team visits prisons to help poor and wrongly incarcerated inmates who are unable to get bail, as well as citizens enduring long pre-trial detentions (in Nigeria, those awaiting trial make up about 70% of the prison population). Oluyemi and her team focus on underage offenders, offering them another chance at life outside prison.
Julia Salasky – Founder/CEO at CrowdJustice
Julia Salasky is Founder/CEO at CrowdJustice, the UK's first crowdfunding platform for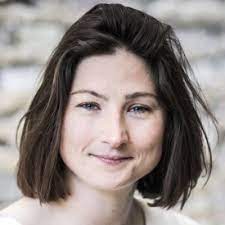 litigation. Julia has been a lawyer for Linklaters as well as the UN, where she worked on online dispute resolution before leaving to get her hands dirty and make something that could help people access justice in real life.
CrowdJustice has been featured in TechCrunch, the Financial Times, the Guardian, and the BBC.