Joanna Goodman caught up with Tim Pullan, founder and CEO of ThoughtRiver, at Legal Geek in London
ThoughtRiver is a contract pre-screening tool that does the first fast read of a contract and creates a summary that identifies what matters. ThoughtRiver can summarise multiple variations on similar themes, speeding up legal processes and reducing business friction around common contractual terms.
ThoughtRiver has always been a global offering. Though it only opened its first U.S. office – on Lexington Avenue in New York – in September 2019, founder and CEO Tim Pullan realised that there was a global market for automated pre-screening soon after launching ThoughtRiver in 2016. ThoughtRiver's technology relates to meaning, not terminology, so it works in any English- speaking jurisdiction. As soon as ThoughtRiver started to feature featured in media outlets and tech roadmaps like the Legal Geek start-up map, they were contacted by people across the English-speaking contracting world and some of their first clients were in the U.S.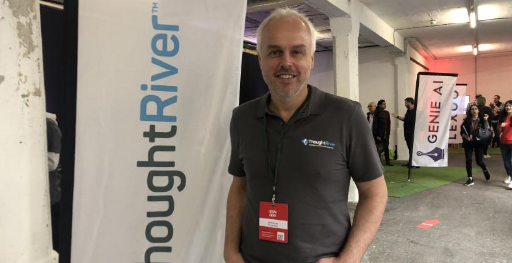 Read the full interview with Tim Pullan on the Evolve The Law website.