Our latest release means ThoughtRiver users now have an issues list automatically created for every contract they review.
The Digital Issues List acts as a visual 'to-do' list for every negotiation, keeping you on track and focused on the issues that matter. Issue cards can be added, edited, and closed as the negotiation progresses – no more going back through email threads and mark-up versions to understand where discussions have gotten to. And no more risk of internal notes being unintentionally shared as issue cards remain separate from the document mark-up.
Issue cards are created automatically by ThoughtRiver's AI
Issue cards are created using ThoughtRiver's AI, which flags risks against your playbook (for our enterprise users) or against ThoughtRiver's out-of-the-box policies.
As soon as you upload and open a new negotiation your issues list will appear, pre-filtered to show priority risks. By default, we show your issues list in clause order, but you can change this to be ordered by importance or by status should you choose.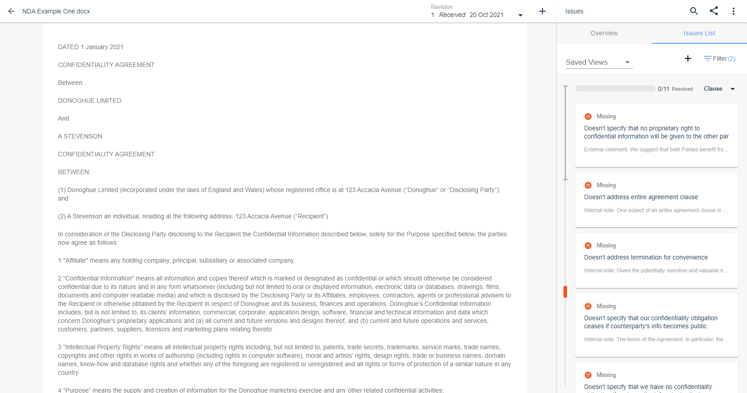 Cards can be edited and closed to keep track of negotiations
Change the status (Open, Closed), the importance (Showstopper, High, Medium, Low), add themes, and write additional notes to sit alongside any advice notes from your or our playbook. This is where you keep track of what needs to be done and how important it is to get the deal signed.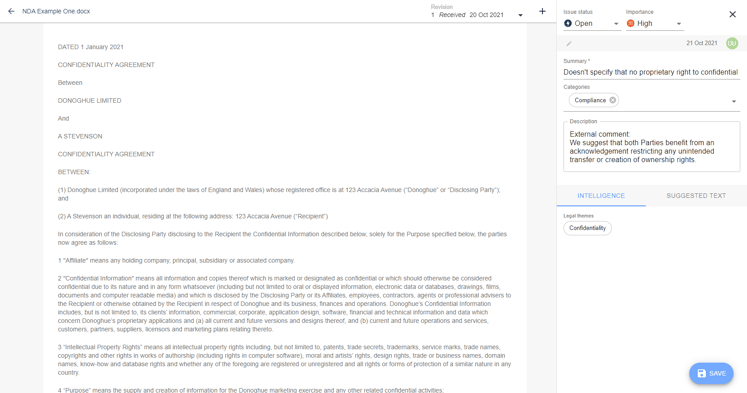 And can be created by you as well as by our AI
The Digital Issues List is a complete list of issues that need to be resolved to progress a contract. ThoughtRiver's AI flags automatically creates issue cards which you can choose to add, close, or remediate as you see fit. But, as you know things about your business that our AI cannot, there will always be occasions where you need to add your own issues to the list. So, we've made it super easy for you to add your own cards too.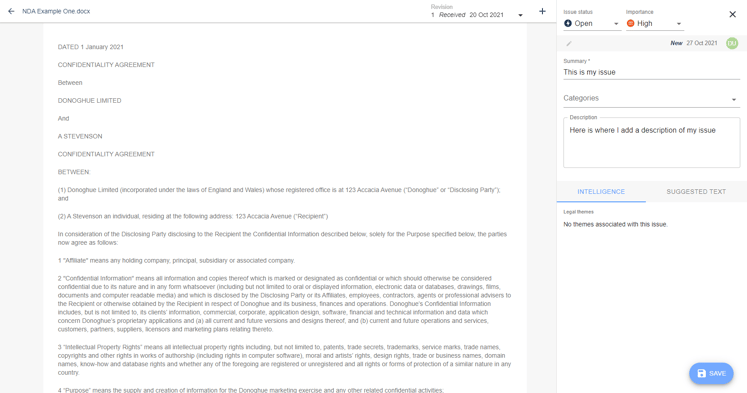 Digital Issues Lists work seamlessly across word and web
This latest release creates parity between our Microsoft Word and Web Application tools. [celebration emoji] This means you can use our Digital Issues List functionality through our Word Add-On and through our ThoughtRiver web application.
Saving you time and providing one place to track the key issues on every negotiation you remediate
We hope all our users love the new Digital Issues List. It has been developed directly from your feedback, and we look forward to hearing your thoughts on it.
ThoughtRiver customers can see more information and detailed guides on our customer support pages
If you're not a customer you can book a demo to find out more