This week we chat to Carlotta Vercesi, another of our Contract Intelligence Interns who joins us for the summer of 2019.
I joined TR at the beginning of July, for a two-month internship. I have just finished my undergraduate degree in law at Queen Mary University of London.
Through research and job application processes, I very quickly became aware of legal-tech's wide-reaching impact and how law firms are using legal teach to remain relevant and competitive in todays market.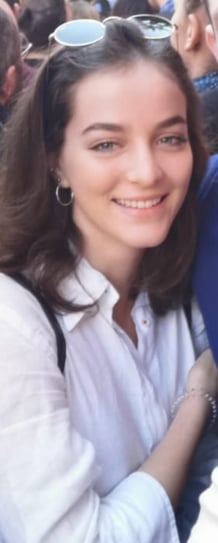 During one of my first internships in the legal sector, contract review was a part of my key responsibilities. It was then that I realised how time-consuming and repetitive it can be. When I discovered ThoughtRiver, through meeting a member of their Contract Intelligence team, I realised its core focus was on contract pre-screening, and this struck a chord with me. It soon became apparent that ThoughtRiver would be the perfect company to allow me to bridge my passion for law and my interest for technology. I knew it would be an unforgettable and enriching experience, arming me with the skills I believe will be necessary for any successful future legal career.
Every day starts with a stand-up with the rest of the Contract Intelligence team. For the majority of the internship thus far I have been dividing my time between 3 main projects. The projects have involved various aspects of what members of the CI team work on everyday: training, labeling, as well as the creation of new properties. These have allowed me to understand the intricacies of ThoughtRiver's product, as well as apply my legal knowledge in aspects such as the drafting and restructuring of properties.
What has made my time at ThoughtRiver so much more worthwhile, has been working with the knowledge that all the projects and input I have had in the last few months will play a much bigger and crucial role both to the business and to our clients.
I believe the future of AI and legal-tech will ultimately be in the transformation of delivery models. It's a future that sees the amalgamation of human resources and technology to drive customer satisfaction through its ability to be agile, extract data and align the wishes of providers with those of their customers through automation. Legal-tech and AI are still at the peak of their momentum and it is a really exciting area to be a part of.
When I am not working I love taking part in a rather exciting and challenging sport, Muay Thai, which is actually an eight-limb combat sport!
I look forward to continuing to add value during my time at ThoughtRiver.