As part of our Meet the Team series, we speak with Laila Khan, Legal Product Specialist who joined us in December 2021 and find out more about her role with us.
Tell us a bit more about life Before ThoughtRiver
Before joining Thoughtriver I spent some time working as a paralegal and within various roles at tech/legal tech companies. I was able to experience both traditional legal work, as well as really understanding how the industry is evolving with the implementation of technology.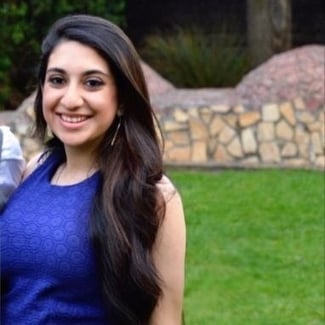 What does a typical day at ThoughtRiver look like?

The Customer Success team in which I work is a key point of contact for our clients. I regularly have calls with customers to discuss project updates, work on their playbooks and how they can incorporate these in to ThoughtRiver, as well as providing product demos. Additionally, I work on setting up and refining policies in line with our Lexible framework, ensure that the platform is set up and working smoothly so that clients have a good experience and provide regular support on any issues or questions about the platform.
I also get involved with creating and training new properties when required. When starting in my new role, this helped me understand how machine learning principles operate in practice. I work closely with several other teams such as Legal Content, Product and Operations when it comes to communicating client requirements internally. There is also flexibility to work from home or go to an office which I like and usually I try to go in twice a week.
How do you see the future of Legal Tech evolving?

There is so much potential within legal tech and a lot of use cases for technology within law. I think that the mindset and approach to using technology within legal practice is evolving. Lawyers and business stakeholders see legal tech tools as a value add which can bring in time-savings and efficiency. It's exciting to be part of a company that is at the forefront of delivering these changes and to be working in a space which is only set to grow. I have noticed since leaving university, opportunities within legal tech have increased and there are now a variety of new areas to get involved in.
And lastly, tell us something we don't know about you!

I'm a bit of a coffee addict and am always on the lookout for the best coffee shops wherever I go!