As part of our Meet the Team series, today we catch up with Mark Flint, Product Designer here at ThoughtRiver and find out a little bit more about him and his role with us!
Tell us a little bit about you and your background
I started life after university by working as a Digital Researcher for a small company in London who specialised in creating software to help users with learning disabilities. Having completed my degree in all things multimedia and user experience, it was this role which really allowed me to get involved in the entire process of user experience from conducting research interviews with users, through to designing and user testing our products. This role gave me exposure to larger projects thanks to being involved in a variety of cross-country European research projects.
For my next role I moved out of London and took on a more senior role where I led a team across the entire digital process, whilst consulting with organisations to improve both their digital accessibility and overall user experience.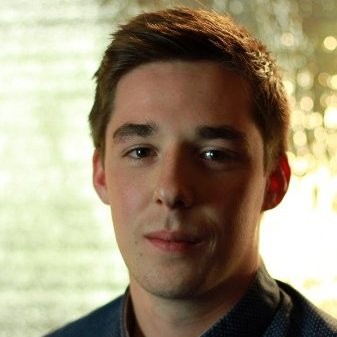 My latest role saw me move out of the accessibility industry and into clinical sciences, where I worked as a User Experience Specialist designing software used throughout clinical trials, including many Covid-19 trials. In this role I headed up the organisations UX/UI team as well as its UX strategy across it various offerings, including both web and mobile applications. I worked on complex applications, as well as integrating an AI interface through user research and prototyping.
What attracted you to ThoughtRiver?
Just a few minutes of research into the company sparked an interest in what TR is doing. A mixture of interviews involving Lauren, Angus, Martin and the product team, made it clear TR was an ambitious, energetic organisation looking to become market leaders with innovative ideas and a clear strategy of the roles they required to get where they wanted to be. The understanding of why they wanted a Product Designer showed that they had a plan, and meant I knew I was joining an organisation where I would feel valued.


What is a typical day like for you as a Product Designer?
As my job title suggests, the main aspect of my role is to design the product, and this means redesigning the current platform and creating new designs for future features and ideas for the platform by building interactive mockups. I will work with product owners and the wider product team to identify where new designs are needed and how the user flow should work.

To understand the best way the designs should be implemented, I undertake a mixture of user research and running sessions with both our users and customer success team to understand their requirements. These sessions will also allow users to share their frustrations with the current system, ideas and features they feel will help them in the future; and to also give feedback on new designs.
What do you believe is the future of legal tech?
3 words; digitisation, automation and artificial intelligence.
Tell us a fun fact about yourself!
I once held a Guinness World Record for apple bobbing. Sounds better than it actually is, as the record was most people successfully apple bobbing for 5 minutes.