This week we talk to Samuel Almeida, DevOps Lead Engineer for ThoughtRiver and understand more about his role and a typical day in the life of a LegalTech DevOps Engineer.
Prior to life at ThoughtRiver I developed solid experience within a variety of industries including telco, data and compliance.
So why did I choose ThoughtRiver?
Well that's easy.
A company with a game changing and innovative product right from the outset, a unique opportunity to be part of designing and building an infrastructure capable of performing complex AI computations over large sets of data while ensuring the tight security restrictions of our customers. Joining ThoughtRiver was most certainly my best career move thus far!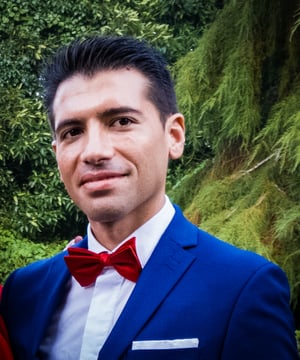 A Typical Day...
As a DevOps engineer, my day starts by ensuring that there aren't any major tech issues with the product, followed by a stand-up with the Operations team (support, testing and DevOps) where we communicate ongoing activities and assess priorities. The rest of the day is spent planing and executing projects, such as delivering an on-premise solution of the product, delivering a data visualisation tool, etc. A normal day never goes by without supporting/collaborating with other teams and automating the provision of all services and components which make an intelligent contract pre-screening a reality today. As I usually say, it's never boring at TR, there's always an interesting challenge to be cracked.
And the Future of AI?
5 Years ago, I viewed a video where I quickly realised that automation is inevitable, it's part of humanity's future. Currently we can accurately pre-screen, let's say, a 200-page contract in a matter of minutes, freeing up a person's time to be dedicated to other tasks. In the future I envisage that the legaltech sector will continue to be more and more intertwined with AI systems, delivering even more accurate assessments so that, not just a lawyer, but a human, can make better and more well informed decisions as they go about their daily tasks.

When I am not working I love to spend time in nature, either hiking in the woods, or when going back to my home country Madeira in Portugal, I love to pick up on my favourite hobby, spearfishing.