This week, our Head of Recruitment had a virtual catch up with Alex McAdam, our Trainee Solicitor at ThoughtRiver to learn about our Diversity Committee and discover the reason our employees took the initiative to come together as a group to ensure D&I is a part of our culture. There's work to do, however this group are more than up for the challenge!
Alex, what is the Diversity Committee at ThoughtRiver?
It's the efforts of a group of employees from a range of departments to encourage awareness, understanding, acceptance and celebration of the complex and amazing range of human experiences. We are a diverse group ourselves, passionate about delivering a positive and meaningful impact.
Why was it created?
It was created in the middle of 2020 amidst the crescendo of the Black Lives Matter movement. It started with a few individuals who led the ThoughtRiver alliance with the global BLM effort and the pursual of racial justice. Since then, we have broadened our scope to include other important areas like gender equality and religious inclusion. We are still quite young as a Committee, but our ambitions are big!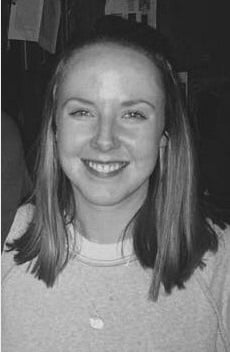 Tell us more! Who's involved? How often do you meet? What do you discuss?
We have a range of internal stakeholders, including members of the management team. We meet every two weeks to discuss upcoming events for international days of recognition, progress particular initiatives, and take feedback from the previous two weeks to explore avenues of success and improvement.
What does the group hope to achieve?
ThoughtRiver has always been driven to attract and retain the best of the best, which underpins our collaborative and friendly culture. So naturally, the company-wide team (which spreads across three continents) is diverse. The Committee aims to focus this drive. We want everyone at ThoughtRiver to feel like they can be their authentic self, and we aim to entrench this mentality in real-life outputs like implementing diverse hiring strategies when recruiting talent.
How is your work received by the wider company so far?
We have certainly made our presence known to the wider organisation in the little time we've been together as a Committee. We have had a good response so far, with people responding positively to initiatives and getting involved with socials. We are learning all the time as a Committee to consistently deliver our objectives to our current and future employees and customers.
Why did you decide to get involved?
I decided to get involved with the Committee because I've seen from personal experience the positive impact diversity and inclusion initiatives have had on society as a whole, and minority groups in particular. As a member of the LGBTQA+ community, I've benefitted from organisations outwardly supporting and making efforts to deliver longstanding change through their diversity and inclusion movements. It speaks volumes when organisations actively do this. ThoughtRiver is off to a great start in this respect, and we have a long way to go to see the change we all want and deserve. Bring it on!