Our Chief Legal Intelligence Officer, Martin Davidson, showcased our 'game-changing' Word Plug-In and email interface at this year's LegalGeek conference. This was the culmination of months of hard work by our developers and product designers so it was a brilliant opportunity to show our efforts to the wider world.
Our new Plug-In provides ThoughtRiver's intelligence right where lawyers want it, alongside their agreements in the Word application. It allows users to quickly and seamlessly review and remediate their contracts. Alongside our integrated email interface, lawyers can now send and receive their reviews without losing their 'flow'.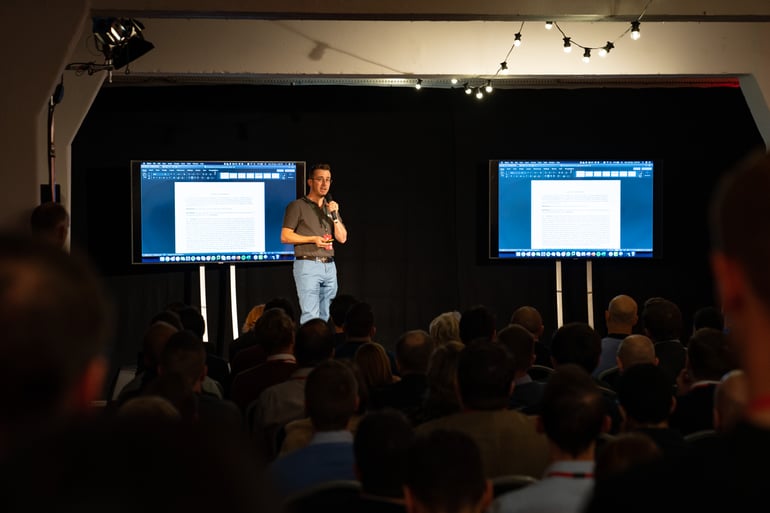 As usual the conference was a buzz of excitement as start ups and more established players in the LegalTech space showcased their offerings. For ThoughtRiver it was a chance to catch up with customers, develop new relationships and get feedback and reactions to our new product releases.

We are proud of our long-standing partnership with LegalGeek and we look forward to continuing to grow together in helping shape the future direction of the legal services market.
Read more about our Word Plug-In tool here or get in touch and we would be delighted to offer a demo.