This week we welcome Siobhan Gallagher our new Account Executive.
Siobhan Gallagher joined us in March 2020, as a vital part of our growing sales team. She brings over 15 years of enterprise sales experience to her role as Account Executive, reporting to Richard Cobb, our VP of Sales.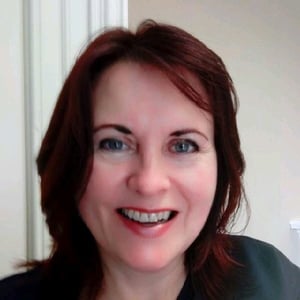 Within her role, Siobhan will be focusing on engaging with new corporate clients. Previously Siobhan was a Senior Manager within the Cyber team at PwC. As well as previous legal tech experience, Siobhan is familiar with application security through her work as a Chapter Leader with OWASP (Open Web Application Security Project). She is very involved in the Women in Tech movement, helping encourage women into STEM careers, mentoring others to help them progress in their careers.
'I'm delighted to have joined ThoughtRiver and am really excited by what we are doing here. We have an incredible opportunity to help legal professionals harness technology and measurably transform how legal contracts are processed. I can't think of anywhere I'd rather be right now!'
Siobhan Gallagher