Like many a law student, I came up against a wall of rejections when applying for training contracts at private practice firms. Despite my good academics, breadth of legal work experience and an evidential interest in the future of the legal profession,an excess of law graduates over the years means these firms are spoilt for choice. The knock-on effect for many great training contract candidates is that one of the selection factors is luck, which, it appeared, was not in my favour.
After completing the GDL in 2017, I made the decision to take full ownership of my legal career. I took out a loan to complete the LPC whilst working remotely for ThoughtRiver. My routine of combining a prescriptive legal course with fresh legaltech urged me to think creatively about ways in which I could achieve my ultimate goal of qualification. I accepted a consultancy position at ThoughtRiver and was brought on full-time in November 2018.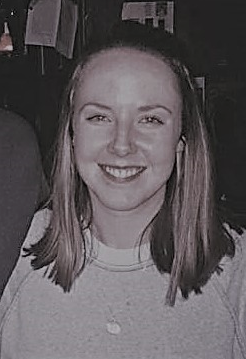 My role as Contract Intelligence Executive combined legal interpretation and commercial contract analysis in an environment where legal concepts were repackaged to reveal a risk. I enjoyed the application of my legal skills to a section of the legaltech industry that was truly trail-blazing. My interest in technology and its application to the legal professional developed into a steadfast belief, but I remained determined to qualify as a solicitor. The only thing was, ThoughtRiver did not have a role for a trainee. 4 months later, I met a lawyer at a legal hackathon we both attended. She had independently built her own training contract within a large in-house department. I hadn't realised this was possible and here a door was promptly presented to me. It was my job to unlock it. I did this over the course of a few months. I shaped the conversation around a business case which aligned with ThoughtRiver's mission to change the traditional world of commercial contracts through its visionary technology. In this instance, we had an opportunity to change the traditional world of legal training contracts by creating a bespoke program more akin to lawyers' future roles.
The great thing about ThoughtRiver is its people's collective desire to make the commercial legal world work better, so the business case was a success. Next was the paperwork, which is all helpfully located on the SRA's website, making the administrative process surprisingly straightforward. Fast forward to now and I am proud to be the first trainee solicitor in a legaltech business. My role involves reviewing a range of commercial contracts, using our in-house technology solution, as well as assisting the Chief Legal Officer with the corporate and regulatory work that allows the business to grow.
In the "tech" aspect of my role, I concentrate on the operational success of expanding ThoughtRiver's use case for its own solution and improving workflow across teams. I also make space to drive our outreach program, which partners with universities to educate future lawyers to the world of digital contracts using a state-of-the-art online learning environment. ThoughtRiver's training contract is non-traditional and fully practical, as are the skills I am developing and the lawyer I aim to be. To anyone that is, like I was, up against blockers to qualification, get creative and forge your own path. If you don't know where to start, join networks like Aspire (which has an invaluable in-house training contract guide) and Legal Geek's mentorship program. To find out more about how we equip and educate the digitally savvy lawyers of the future, subscribe to ThoughtRiver's newsletter. (bottom right of homepage).
.