Before long, the pace of legal tech innovation will force lawyers to accept the reality that many – even most – traditional legal services are grossly inefficient. Chief among these services is contract review – the foundation of virtually every transactional legal practice.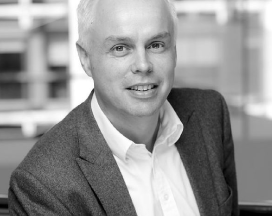 Tim Pullan, the CEO and Founder of legal tech innovator ThoughtRiver, identified this issue before many top firms did, hence his resolve to launch a company that pre-screens contracts, saving in-house legal departments and business teams countless hours and dollars by efficiently delivering recommendations and flagging issues.
ThoughtRiver's website declares: "Today our mission remains true to that first insight – in contracting, consistency means speed." The company embodies this insight by helping in-house teams efficiently navigate the contract review process by summarizing contractual language through natural language processors (NLPs), evaluating risks posed by that language, and recommending the best course of action. What started as a basic prototype has since morphed into a tech company with offices in Cambridge, London, New York, Singapore, and New Zealand.
We were fortunate to speak with Tim about his career path, his motivation behind starting ThoughtRiver, and how true innovation comes through disruption rather than static reason.
Read the full Interview on the Unicourt website.