As part of our Meet the Team and Women in Tech Series, we have a catch up with Charis Cowap, our newly appointed Legal Content Specialist.
How do you feel the pandemic has changed the legal tech landscape?
When I found myself about to qualify as a solicitor during the pandemic, it was clear that the legal industry that I was entering was going to be vastly different to the one I had anticipated when starting my training two years prior, as lawyers were forced to embrace technology and adopt new ways of working.
How do begin your law career?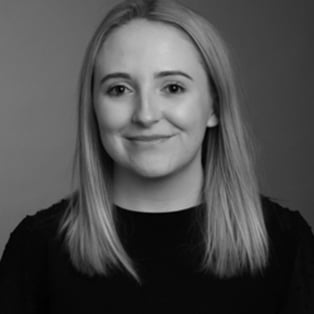 I was first introduced to legal tech as a paralegal working in legal operations, where I gained huge insight into project management and process improvement, and which sparked an interest in finding new solutions to improve the way we work.
Later in my career, in a busy environment as a corporate lawyer where I was constantly juggling urgent tasks, I often found myself having to consider the most efficient way of doing something, whilst not compromising on the high standard of work. I ultimately realised that I wanted to be part of the change to the legal industry and to help modernise it to keep up with the rapid pace of growth of technology, so I made the decision to move into legal tech.
What made you choose ThoughtRiver?
I was originally drawn to ThoughtRiver as I could see the huge potential the product had, particularly as a tool to empower junior lawyers and business professionals. Even in my initial interactions with the business, it became apparent that ThoughtRiver is a company that doesn't rest on its laurels and is continuously improving and striving to be better, which for me was a big attraction.
What is a typical day like for you?
In my role at ThoughtRiver, I am able to combine my interest and knowledge in law that I have developed in private practice and through secondments to in-house client teams, and use this to creatively solve pain points experienced as part of the contracting process. It's exciting to be able to use my legal experience in a different way to help shape a product and to be part of a team where your opinions are truly valued.
How have you found working as a woman in the legal tech sector?
Throughout my career, I have been fortunate to be surrounded by incredible female mentors who have been hugely influential for me in my development, especially working in a traditionally male-dominated industry. Making the move away from practicing law into legal tech was always going to be a leap of faith, but made easier by the encouragement of those that I have looked up to and learned from, and with the knowledge that it is becoming a well-trodden path that many women before me have helped to carve out.
I have always loved meeting aspiring female lawyers and offering my advice and insights into a career in law. As I enter the next phase of my career in tech, I hope to continue to encourage the next generation of women entering the profession, and to celebrate women making change in the industry and leading in the tech space.