As part of our Meet the Team and Women in Tech Series, we have a catch up with Katie Waite our newly appointed Customer Success Manager.
International Women's Day is an annual celebration of women's social, economic, cultural and political achievements. My first achievement of the year (but hopefully not the last) was starting a new role at Thought River and entering the legal tech space.
How have you found life at ThoughtRiver so far?
From my very first day I was welcomed by all my colleagues and encouraged to take responsibility and strive to achieve more than I ever thought would be possible in my first week. The support and understanding I received from everyone was such a positive welcome into the legal tech space.
As a woman, how do you find working in legal tech?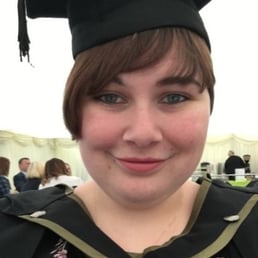 The legal tech space is experiencing huge growth and as such many women are finding fulfilling leadership positions within the sector. The current climate has forced companies to face new challenges and be innovative in finding new solutions to every day challenges. I really enjoy this revolution especially as legal tech is such a catalyst for real and lasting change within a traditionally cautious sector.
What does International Women's Day mean to you?
On International Women's Day, I reflect on all the women who have been part of my life and career. I've been lucky in that I've worked with and learned from some incredible women; this includes many of those who have helped me settle into Thought River. Whilst it is already clear to me that everyone at Thought River is supported and encouraged to reach their potential, elsewhere around the world this is not always the case.
While I have not experienced the same challenges other women around the globe may face, I see International Women's Day as an opportunity to celebrate the achievements of women and at the same time tenaciously challenge bias. To ensure women experience a positive working environment we need to tackle inequality on all fronts: legally, collectively and personally. This can be as simple as celebrating women's achievements within a team meeting, or promoting positive role models from all walks of life to your colleagues, friends and family.
Happy International Women's Day!